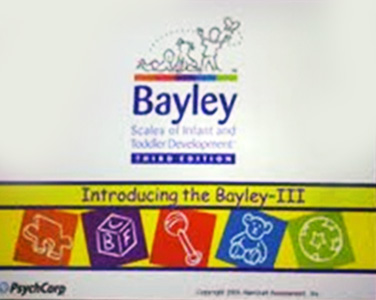 Definition
The Bayley Scales of Infant Development (BSID) measure the mental and motor development and test the behavior of infants from one to 42 months of age.
Purpose
The BSID are used to describe the current developmental functioning of infants and to assist in diagnosis and treatment planning for infants with developmental delays or disabilities.
The test is intended to measure a child's level of development in three domains: cognitive, motor, and behavioral.
Read more:
http://www.answers.com/topic/bayley-scales-of-infant-development#ixzz2GSSanXUI